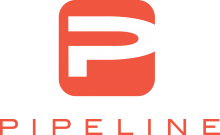 What I Learned from the Pipeline Entrepreneurs
In Disciplined Entrepreneurship, I emphasize the need to rigorously test your assumptions, and I devote four steps (Steps 20-23) to doing so in a systematic way.
I do the same thing when I work on the book's 24-step framework. One of my assumptions is that the framework is beneficial to experienced entrepreneurs, not just beginners. I frequently test that assumption when I speak with groups around the world, and most recently I did so against a formidable group, the Pipeline Entrepreneurs.
This talk was to a group of about 25 entrepreneurial leaders from the Midwestern United States, organized by Pipeline CEO and President Joni Cobb, as well as a half-dozen evangelists from a large high-tech company that actively supports entrepreneurship education, training, and accelerators. Additionally, the entrepreneurs had just spent the past week learning from MIT alumni Joe Hadzima (also an MIT senior lecturer) and Bob Jones with outstanding guest speakers like Brian Halligan, founder and CEO of red hot Hubspot. Could my framework be of use to this experienced, wise group?
They gave me two hours – just enough time for me to explain the rationale for the 24 Steps framework and dive in a little bit but also certainly enough time for them to poke holes in it. As I started my presentation, they realized there were no blinding new insights at the individual step level. But once I started to explain how the steps work together, and showed them the Disciplined Entrepreneurship poster, I could hear their excitement grow as they continued to ask questions about the framework. Before I knew it, we were well past the 4pm end time of the seminar, and the audience still wanted more.
Joni confirmed this sentiment in a follow-up email:
From: joni cobb
Sent: Saturday, June 08, 2013 8:40 AM
To: Bill Aulet
Subject: thank you
Bill,
You were certainly a hit with our crowd last week! I was getting texts both from our entrepreneurs AND our presenters/guests that said what a home run it was to have you there, as your presentation was fabulous. They loved your content, the way you "tangentially" moved from topic to topic -- and the fact that they were able to preview your new approach to disciplined entrepreneurship. I had a bit of a "fight" over the book drafts, so it will be fun to see them come to the office and have to sit still to read it.
Warmest regards,
Joni
The 24 Steps seemed to resonate more with this group than with beginner entrepreneurs, because this group knew how challenging starting a company can be without good frameworks and guidance. My hypothesis was validated, which felt great, but it will feel even better when these entrepreneurs apply the framework to their companies and see improved results (like I have seen in Scotland – but that is for another blog post).
PS – Since I wrote this blog, there was a great announcement on June 26, 2013 that that Sprint agreed to be a big time sponsor of Pipeline.  Congrats to Joni and the whole team there.  Great entrepreneurs and great program.